Online and free coloring pages for kids, children and toddlers. We offer a wide range of captivating free drawings to paint including the ever-popular Unicorn, in this case, accompanied by a beautiful sunflower. With a growing collection of online coloring pages for children and toddlers, we strive to provide you with the best and most diverse free drawings to paint for your little ones. Our online coloring pages are designed to engage and entertain while also nurturing creativity and imagination.
Free animal coloring pages for kids and toddlers: Penguins
In this digital age, online coloring pages for kids and toddlers have become a trend and we are at the forefront of this exciting movement. Our platform offers a convenient and accessible way for kids and children to enjoy free coloring pages and online unicorn drawings for toddlers anytime, anywhere without the need for physical coloring books or crayons. All the kids, children and toddlers need is a device with an internet connection and they can immerse themselves in an online world of colors and creativity with these unicorn drawings.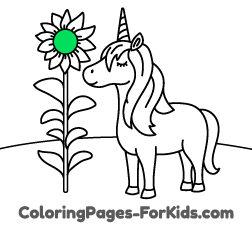 Online unicorn coloring pages for young kids to paint: Sunflower
We believe in striking the perfect balance between fun and education. Painting online is not just an enjoyable pastime; it also enhances important skills such as hand-eye coordination, color recognition and concentration. Through our carefully curated collection of unicorn drawings and free coloring pages for kids and toddlers we provide a platform for children to learn and grow while having a great time.
Online princess drawing for children to paint: Princess writing
We are committed to continually expanding our free collection to cater to the evolving interests and preferences of our young audience. Our team of talented artists and designers works tirelessly to bring you fresh and exciting coloring pages for toddlers and kids regularly. Whether your child is a fan of mythical creatures, adorable animals, delicious treats or beloved princesses we have pages for everyone. Join us in embracing this free wonderful world of painting, where imagination knows no bounds. Let's paint, color and create memories together with the best online coloring pages and free unicorn drawings for kids and toddlers.
Online unicorn drawings for young children: Unicorn at the pond