I really like these coloring pages for my children, they are very fun for them.
I loved this website, my daughter is fascinated ... Thank you for such creativity!
My little brother of three years old has a lot of fun with these coloring games, they are very funny.
Online and printable coloring pages. Unicorn free drawings for kids. Enjoy our site with coloring printable designs and drawings developed for the satisfaction and progress of young children, boys and girls. The unicorn is a famous animal that looks like a horse or a goat with a single horn on its brow. Unicorns are thought to be pure and good creatures with magical powers. They are strong, frequently white in color, and impossible to catch. We have designed the most beautiful online and printable drawings of unicorns to color and paint taking into account the many benefits that this activity offers to children of all ages.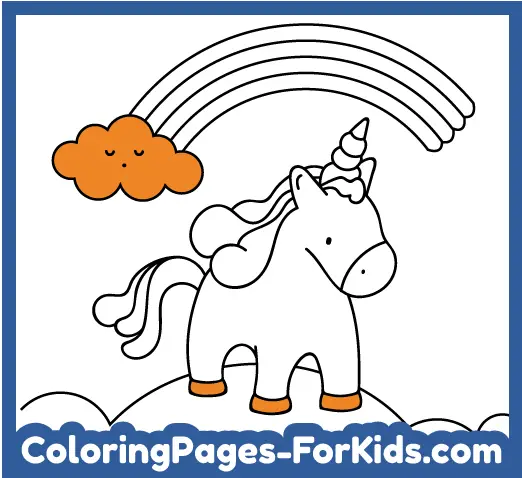 Coloring activity provides to better handwriting. Dexterity, hand strength, and attention to detail are abilities that are required to write printed letters and color or paint can help to progress these skills in toddlers so that writing come more naturally. Hand-Eye Coordination. Every aspect of coloring or painting, gripping the marker or crayon, choosing colors, following lines, coloring pages online, help to develop coordination and skill to focus. Coloring aids toddlers to strengthen this incipient talent in young children, boys, girls, helping in efficient, healthy development.Self-Expression. No two persons are the same, and it is good to be different ,in truth, it is stimulated to be yourself and be diverse. Coloring with our online and printable free coloring pages is an activity in which a kid can certainly express their emotions and feelings through a visual medium, aiding to expand their self-confidence along his childhood. Have fun with our free unicorn drawings to print and get the great benefits of our online coloring pages for kids.