I am very happy painting unicorns, I also like to draw them.
Hi! I find these drawings very beautiful, I print them for my daughters and they paint them at home.
My granddaughter loves to paint unicorns, we always come to these online coloring games.
Printable and online coloring pages for kids. Unicorn free drawings to color and print. Welcome to the site with the most beautiful and tender printable drawings designed for children. Below we will see some of the many benefits that this activity provides toddlers, boys and girls. Kids don't have to be talked into using coloring pages and drawings to color, but sometimes you'll encounter one who require a little extra inspiration. Have children pick their own age-appropriate online free pages and drawings to paint at first, to give you some idea of the themes they want to color. If kids are still uncertain to color, one of the best methods to catch their interest is to color yourself.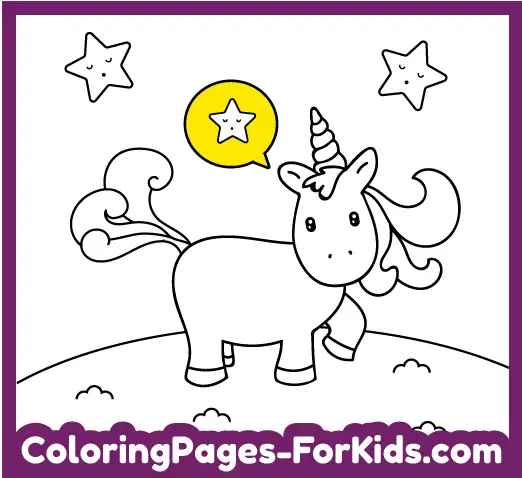 Experience some coloring sheets for adults, and when the kids and toddlers look interested, pull out a child's unicorn online and printable coloring page and suggest you color it together. Painting our online and printable drawings is one stress-reducing activity that kids, boys and girls of all ages can use, yet it's so basic and ordinary that it's frequently overlooked. No special abilities or expertise are needed for painting, which is why anyone can enjoy it and feel victorious. Coloring our unicorn drawings is a simple pastime that kids and toddlers can take with them anywhere! Painting with our online free coloring pages to print offers an opportunity to have fun developing optimal skills for childhood. If you have never colored with your kid, I encourage you to do with the most beautiful free printable unicorn coloring pages.