I think that these painting activities are very good for children to develop their skills while having fun.
We like to print these drawings, we paint them with my children and we put them on the walls of the house with love.
We always play these coloring games, they are my granddaughter Sophia's favorites.
Coloring pages for kids. Enjoy our online or printables free unicorn drawings to color and paint. Kids, boys and girls love fairy tales and the wonderful characters associated with them like unicorns and princess! This site includes some of our celebrated unicorn coloring sheets. These educational and amusement free unicorn coloring pages to print or to color online, will allow kids to travel to a fantasy world full of wonders, while learning about this magical animal.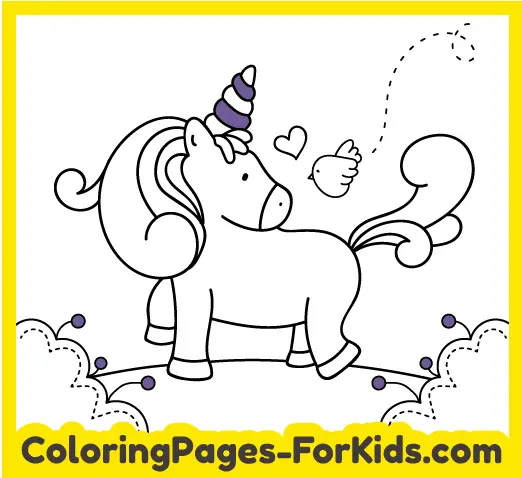 These printable unicorn coloring pictures to paint and color are created for the develop of children and toddler skills and fun. Painting with our online and free drawings can be a highly successful way for stimulate the psychological and physical development in children. While it's a relaxing form of self-expression that fosters creativity it also encourages a range of benefits to nurture well-being. Coloring gives your children with the opportunity to express their creativity. A kid can make up an imaginary universe within their mind before coloring our online or printable drawings. We request you to give it a try with your kid at home or in the classroom with these online unicorn coloring pages or if you'd like to enjoy a sensible activity yourself. That is why you should give your kid or toddler a box of crayons or a mouse and let them use their imagination and express their own wonderful creativity. In Coloringpages-forkids we have developed the most lovely online and printable free unicorn coloring pages for kids.