I like coloring!! I am 3 years old.
Spectacular coloring games. I had a great time with my daughter.
Thanks for the time and dedication. My little sister loves this page.
Printable and online coloring pages for kids. Train Drawing to paint for toddlers. In Coloringpages-forkids we have created the most amazing online and printable drawings to color and paint for free. Always thinking about the benefits that painting with our drawings brings to children. For such a simple exercise, painting drawings aids kids expand a wide spectrum of physical and mental skills. Coloring improves many of the tools children and toddlers need for the school. As they color they're getting used to controlling pencils which prepares them for writing with pens and pencils.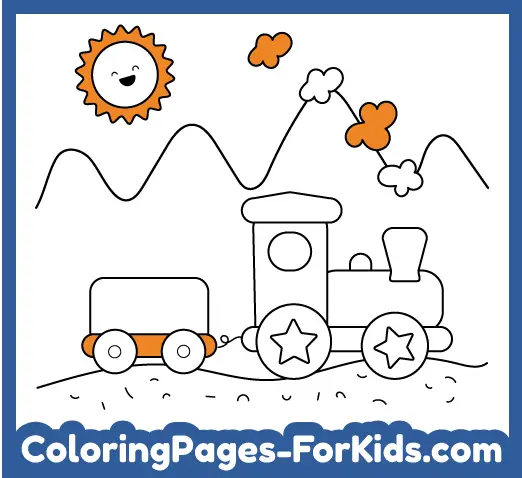 Engages kids in a structured labour with rules and limits, all of which makes habits that will aid complete assignments and tests. Coloring drawings together with our online and printables free pages for children helps bring families closer together. It's a relaxing and calming color activity done with persons you love. If you're painting or the same coloring page, you're jobing as a team. You select who will color where and which colors to use . Even if you're coloring in separate free printable and online coloring pages for children gives a sense of common objective. A meeting is a great time to share stories with toddlers, talk about the day, or just have a fun parent-child activity. The relaxing nature of the exercise makes coloring with our free drawings for kids an ideal pre-bedtime ritual. In Coloringpages-forkids you will find the coolest online and printable coloring pages for kids.