My son likes to play, these coloring games are his favorites.
My daughter has a lot of fun painting, so I wanted to thank you for making these drawings ... thanks!
What beautiful drawings, they are very cute!
Coloring pages for children. Free online and printable drawings. Ship drawing to color. Coloringpages-forkids is not only fun and has many benefits too. Our online and printable coloring pages to paint for toddlers are more than just a stupendous way to spend time with your kids. There are health benefits that include take away stress, boost cognitive functioning and lesser anxiety. It's no wonder why kids love the freedom and fun of coloring with our online transport drawings for children. Giving a kid the chance to color aids stimulate the creative centers of their mind. Colors, imagined stories, interpretations and shapes are all present when a kid is coloring our online free drawings and printable pages for children.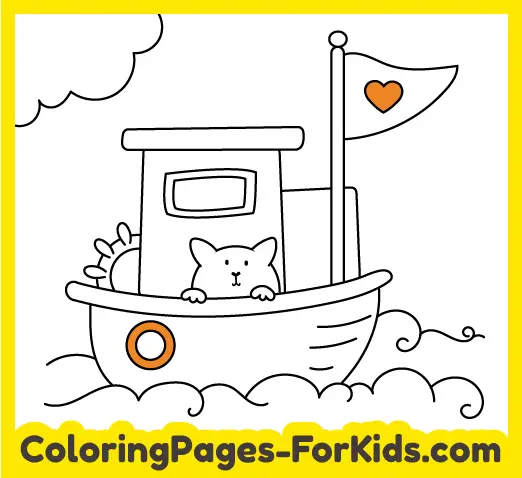 Even if your kid color the same picture over and over, they're engaging the creative centers in the mind that operate colors and shapes. When kids have the opportunity to paint with our free coloring pages for kids, they take part in their self-expression and independence. What should they paint? What colors should they choose? Will it have many colors or only one? What will it look like? Probably the answers to their questions are either subconsciously or consciously expressing themselves or their feelings. Coloring and painting our free printable and online coloring pages is a chance for your kid or toddler to work through his or her emotions and to express themselves in a safe context. Kids may not always have the words to say precisely how their feeling, but coloring will let your child communicate himself without requiring the vocabulary to do so. In Coloringpages-forkids we design the funniest easy drawings to color online or to print.