Excellent page I have a little girl of three who enjoys it very much.
Very original drawings to paint. My toddlers love them.
Great coloring games, my princess loves them, she has a lot of fun, thanks.
Online and printable princess drawings for coloring. Welcome to Coloringpages-forkids. Here you will find the most friendly free online coloring pages for kids, boys and girls of all ages. One of the best labours for kids of all ages which generates and boosts development is coloring. To paint is far more than a simple game for kids and a funny color exercise to keep children occupied for a time.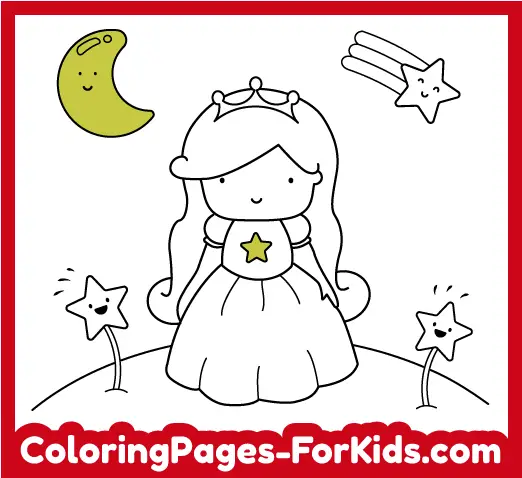 Our free online coloring pages to paint and print offer many benefits that can aid children later in his life. Color is a very effective educational tools that give kids with highly important benefits that can arrange them for school and aid them develop their personalities. Take a look at what some of the benefits of our printable pages and drawings to paint are. The operation of paint our princess online and printable drawings can help kids upgrade their motor skills. This is due to the fact that the many motions implicated in coloring, such as scribbling with pencils, crayons, markers and learning to grip those tools rightly, aid kids, children, boys and girls strengthen the muscles in their hands, fingers and wrists. The sooner kids know the color range, the sooner they will learn to identify different colors. By painting our online and printable princess drawings on a daily basis, they will easily and quickly learn to tell the difference between different colors. Our coloring pages site offer kids, toddlers and children the opportunity to learn about different hues and recognize various colors, as well as give them with a great way of exploring different color associations.
Welcome to Coloringpages-forkids, the most beautiful online and free printable coloring pages and princess drawings for toddlers and kids of all ages.