I love this site because my baby who is 3 years old is starting to know the colors.
Nice coloring pages for children!
Painting always was one of the favorite activities of my young children.
Online Princess coloring pages by Coloringpages-forkids. Welcome to the best free printable coloring pages and drawings site for kids of all age. Here you will find all the wonderful benefits that online painting drawings and free drawing pages to paint bring for children. Our online coloring pages for children are important educational tools to prepare the preschoolers for school. It is also one of the most liked pastime activities to print for kids. It boosts their imagination and gives children an opportunity to express themselves.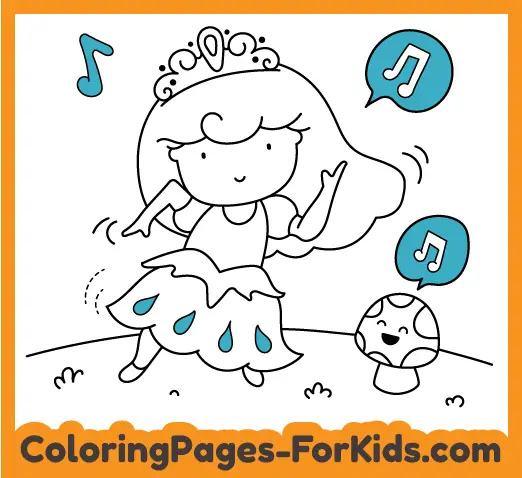 Give your kids our free printable drawings for coloring and paint princess, animals, unicorns and more; they will spend hours coloring it. You know the meaning of colors? This is something really interesting that parents, toddlers and young children can learn. The color red: Power, energy, passion, speed, strength, heat, love, danger, fire, blood, intensity, celebration, luck, stop or danger, Valentine's Day and Christmas. The color green: Youth, Nature, fertility, environment, health, good luck, renewal, vigor, spring, generosity, inexperience, envy, fortune, start signal, jealousy and St. Patrick's Day. The color orange: Vitality, energy, balance, warmth, autumn, expansion, flamboyant, enthusiasm and Halloween. The color brown: Nature, earth, hearth, home, outdoors, comfort, stability, simplicity, endurance, comfort, trees, autumn and reliability. In Coloringpages-forkids you will discover the most beautiful princess online coloring pages and printable princess drawings for your kids and toddlers.