Wonderful coloring pages, children love it, thank you very much.
Hello, I loved this website, my little ones have loved it too.
I like these activities because they help boys and girls to practice and enjoy.
Free princess coloring pages by Coloringpages-forkids. With much love we have designed beautiful free printable princess drawings for kids to color online or to print in you home. Creating a coloring practice in children goes far beyond simple online entertainment with our printable coloring drawings site. This labour has many benefits for little ones on mental and psychological level. When kids color, they enjoy positive interaction with the environment around them. Relaxation, Patience and Self-Esteem: Paint can help kids and toddlers learn the talent of patience. It allows them to be comfortable and relaxed while creating her little piece of art to print. Through coloring with our wonderful free printable princess pages to paint, children can benefit from progressing their feelings, emotions or frustrations. When kids use colors, they learn to be more relaxed and comfortable.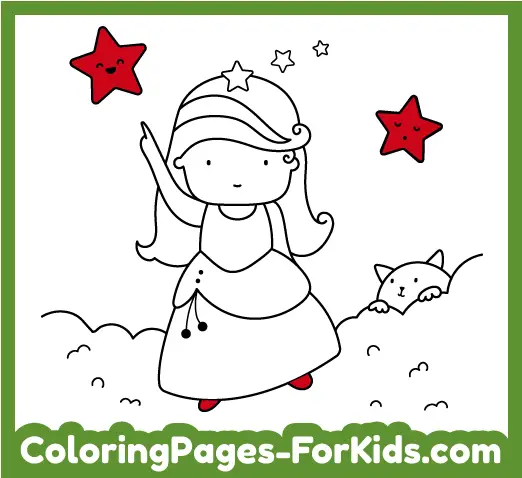 Completing our online princess sheet and printable drawings to paint gives children a sense of triumph which builds their essential self-esteem. Coloring regularly and completing projects can increase children's sense of attainment and pride in themselves. Spatial awareness, focus, structure and boundaries for kids: It has been accepted that preschoolers who spend their time coloring have better focus and concentration skills. The detection to boundaries will be a great aid for learning to write as adhering to limits is an significant part of childhood development. In Coloringpages-forkids you will find the coolest princess online coloring pages for kids and printable princess drawings to color for your children and toddlers.