My daughter is in love with this site because she has a lot of fun, she plays it everyday, very good, keep it up !!!!!
They are the best coloring games I found for my children.
My daughter loves to paint these drawings and learned to use the mouse.
Princess coloring pages by Coloringpages-forkids. Toddlers and preschoolers love color printable princesses sheets. They also love to color and paint our free online drawings. There's never been a better possibility for a little girl's imagination than a crayon and a princess. That's great news because we have created the most beautiful online princess coloring pages for children to print or for color and paint. Not only that. Coloring free is an online or printable activity with many benefits for boys and girls of all ages. Stimulates Creativity: Coloring our printable drawings gives kids an opportunity to express their own creative side. It allows them to think about varied color combinations they can use to create their own unique little piece of art.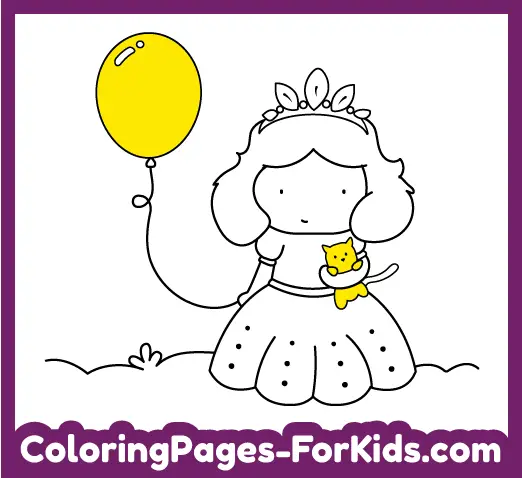 Don't worry if children are not coloring correctly or if they choose to color or paint outside the limits. Instruct boys and girls how to fill a color and space in different directions. Whether they stay in the limits or not, coloring our free online or printable drawing pages develop a creative spirit and an appreciation for visual aspects. Coloring princess can turn on the imagination and inspire kids and toddlers to brainstorm and learn to think of new ideas on their own spontaneously. Self-expression: Some kids prefer to express themselves through words, while some like to use the art. If a kid draws the moon, hearts and other pleasant objects, then he may be expressing safety and happiness. Every children expresses themselves dissimilarly, and many kids are visual in nature. Coloring is a proven beneficial paint free exercise for children, boys and girls, principally if they do it habitually. They channel their feelings, dissatisfactions, and other emotions though this little art form. Enjoy the coolest online princess drawings to color and painting pages to print by Coloringpages-forkids.