Printable coloring pages to color online or to print for free and paint. Discover, within our food drawings category for kids and toddlers, this nice design with lollipops that you can paint online or print for free and color at home. All our children's drawings to paint for free or to color online are designed so that kids and toddlers spend an enriching moment where they display their creativity and imagination while having fun with this educational online activity. On our children's entertainment site you will always find the best easy drawings to paint online or to print for free and color.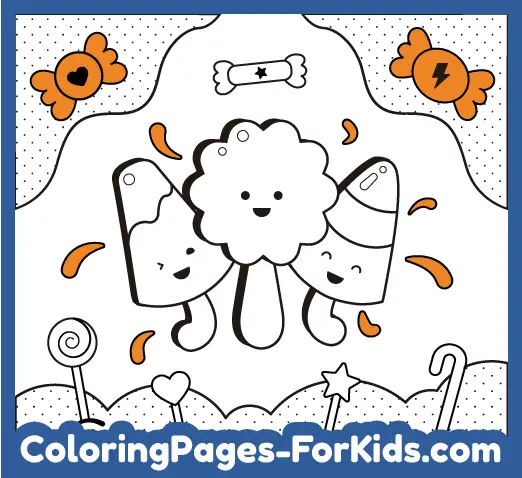 Lollipop drawing to print and paint
Coloring online or free print and paint. Our coloring pages site for children presents the best experience for kids and toddlers to begin to express the world as they perceive it through colors. Imagination will play a major role when creating your own pieces of art from our easy coloring pages to color or our free printable drawings to paint for children. Our printable coloring pages for kids and toddlers are primarily designed for development and fun. We offer several sections with easy drawings to print and paint or to color online your own, that you will not find in other children's entertainment sites. Easy food free drawings to color and print, princess coloring pages for girls and boys online, free printable unicorn coloring pages for kids and toddlers, Christmas printable drawings for children and much more for girls and boys. Our mission is to create free printable coloring pages with the best quality so that kids and toddlers really enjoy this experience and want to repeat these activities for children. Lollipops printable drawings to paint. Only on our online entertainment site you will find the best and most beautiful printable coloring pages to paint online or to print free for toddlers and kids.