I liked all the games ... Excellent !!!
I loved the drawings, super cute and entertaining for my daughter.
Very good website, I found just the coloring games I wanted. Thank you!
Excellent coloring pages so children stay entertained and have fun.
Christmas free coloring pages for kids. Online and printable free drawings by Coloringpages-forkids. There are many diverse traditions. Some Xmas traditions include sending cards, having a Christmas tree, baking holiday cookies, buying gifts for loved ones, hanging stockings, ornamenting your home with Xmas lights, coloring Christmas drawings for kids or online and printable coloring pages for toddlers, singing songs, kissing under the mistletoe, celebrating the day with loved ones.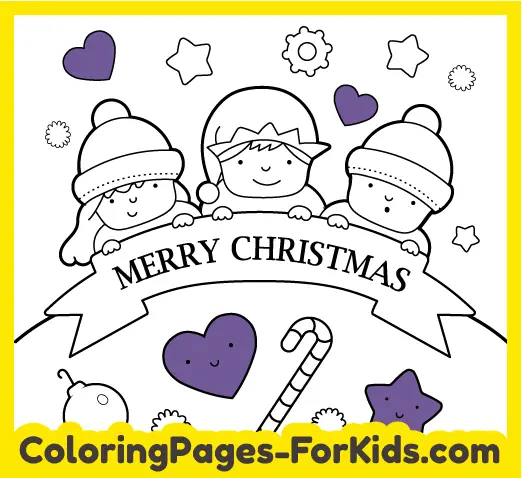 Christmas is for for laughter, for joy, for giving and sharing, for coming together with our family and friends, for color and paint our printable coloring pages for kids, for brightly and tinsel decorated packages. Is a festivity of love and jollity symbolized by the Nativity, the caribou, the Santa, the poinsettia and the evergreens. So be it the United States or in other zones of the world Christmas is famed with equal exuberance as the tribute of the birth of Christ Child. Online and printable coloring pages for toddlers. Drawings for kids to print and paint. And this is the spirit that makes this festivity so accepted throughout the world. One of the most interesting factors of Xmas, especially for kids, is Santa Claus. Children and kids want to catch Santa bringing them gifts. The character is based on St. Nicholas who loved kids and also enjoyed giving presents to children secretly. While we wait for the arrival of this time so dear to children, have fun with the best free online and printable Christmas coloring pages for kids to color and paint.