Animal coloring pages for kids of all ages. The elephant. On Coloringpages-forkids, you will find various online free sheets and printable coloring pages and drawings to paint related to animals. When kids and toddlers have the opportunity to color, they take part in their independence and self-expression. What will it look like? What should they draw? What colors should they choose? Will it have lots of colors or just one color? Chances are, the answers to their questions are either consciously or subconsciously expressing themselves or their emotions. Coloring online is a chance for kids and toddlers to express themselves and to work through his or her emotions.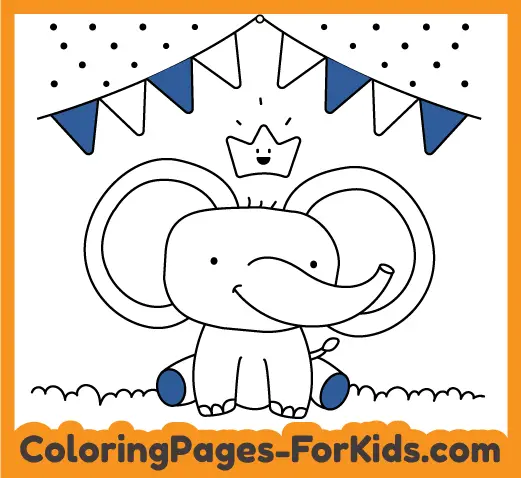 Good to educate , my daughter loves coloring animals so much.
My 3 year old daughter loves it very much. That's why I'm loving it. It's a very good site!
Very friendly site for toddlers. It really help my kids to learn the colors.
Very good and beautiful learning site for toddlers. Thank you developers!
Coloring online and painting with our printable drawings will let your child to express himself. Coloring with our free easy printable drawings is also a great focus-building exercise. Focus is an important skill for kids to learn. It's what helps us see through any task from start to finish. You'll see as your child's focus develops that his paints become more intricate and he taking more time to complete. The coolest part about encouraging kids and toddlers to color our animal drawings to print is that it gives both the child and his parent a chance to bond together. Parents and their kids can take some quality time and this activity gives parents an exceptionally opportunity to sit with their sons and engage them in some useful dialogues. Enjoy the best online coloring pages to paint and free printable animal coloring pages for kids on Coloringpages-forkids.