Best online and printables free animal coloring pages for kids. The dog. Our online drawings for coloring provide a fun activity for children of all ages. When color and paint our free online and printable drawings regularly will give children many benefits. Coordination and the facility to focus is just developing in little kids, and taken activities to strengthen this talent helps in efficient, healthy development. The act of holding crayons, choosing the colors, executing the color in the ideal place can all aid with cultivating strong hand-eye coordination in kids and toddlers.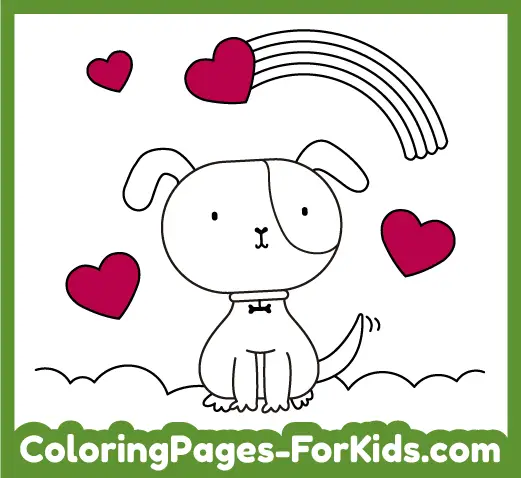 Very very good site for toddlers and preschoolers. My child like it very much.
Great fun for my child. He's gotten better at coloring because of it.
Very useful for kids. My 2 year old loves these beautiful drawings.
Its great for my 4 year old daughter and my 3 year old son. They love it!
The ability to complete a task successfully builds self esteem and confidence in young kids. Painting regularly and completing online free exercises boosts a child's sense of accomplishment and pride in themselves. But not only that, with our beautiful free printable animal drawings for coloring and print,the kids and toddlers can watch their little artwork comes alive will definitely increase their confidence. As much as kids need to learn that their are limits and rules, it is so important for them to be skilled to understand and develop into their personalities. The creativity behind the art of colouring drawings to print allows the perfect site for that self expression. Let them color and paint with joy and confidence to see what little work of art ends up on the fridge door next! Enjoy the coolest online animal coloring pages and printable coloring pages for kids on Coloringpages-forkids.